Some Friends of Mine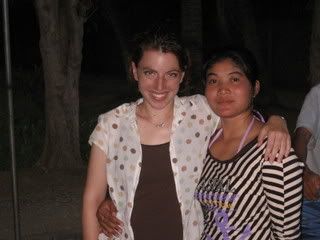 Me and Dara
One of the best things about being here is the relationships (and since there's no way to get away from people around here, you may as well revel in them!). One of my friends' name is Dara. She is a student in my English class, but about my age. She's very sweet, and will actually be going to Mondulkiri right when I start heading back from there. She often sits and talks with me after her Bible class, until it is time for dinner.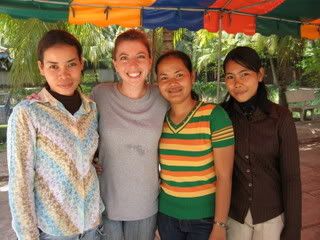 Yaron, Me, Theavy and Srey Mut
Some of my friends I 'acquired' from Nancy. She had met Theavy when she was in Cambodia, and asked me to look her up when I came. I did, and invited her over one Saturday morning. She in turn brought two of her friends with her (she was afraid she wouldn't have anything to talk with me about!). So Yaron became my friend as well.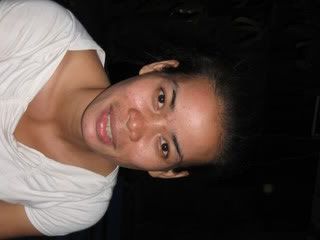 Yaron
One day after our second Saturday chat, Yaron decided that she wanted to take me around on her moto. So we left that afternoon and went to her family business out in the country, then to her family home to meet her mother and some of her sisters. Then we went to Theavy's place just as she got off work. There I met Theavy's family, some of her students, and walked out to a field where they climbed a tree and picked a bag of green mangoes for me. I try to see them at least once a week. They're both really funny, and between our crazy mixed Khmer and English we manage whole conversations. Right before Khmer new year they came over and bought banana chips (my favorite) and Sugar Cane juice and we went to the river, where we promptly got rained out and had to go home.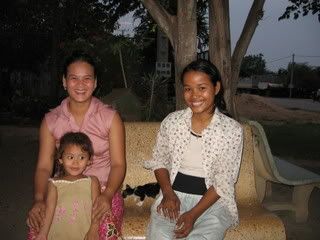 Theavy's Family